Home
Newsroom
Newsroom
The Latest News from Dabeeo
[Service] Efficiently Organize Your Event with Our Cutting-Edge Exhibition Technology
2023-05-16
조회수 1015
[Service] Efficiently Organize Your Event with Our Cutting-Edge Exhibition Technology

Dabeeo provides technology and services that enable customers to use geo-spatial information/indoor maps in the format they desire.
In particular, Dabeeo's indoor map editor, STUDIO🔧,utilizes AI technology to quickly and easily digitize floor plan information. This makes it especially useful in places where the spatial configuration changes frequently.
We would like to introduce a digital directory service that can be used in event venues such as exhibition halls, utilizing this technology. This service can replace the paper pamphlets that are always seen in exhibition halls and provides convenience and usefulness not only to users but also to event organizers.
Let's focus on its features and functions.
---
1. Standardization of booth layout changes and real-time updates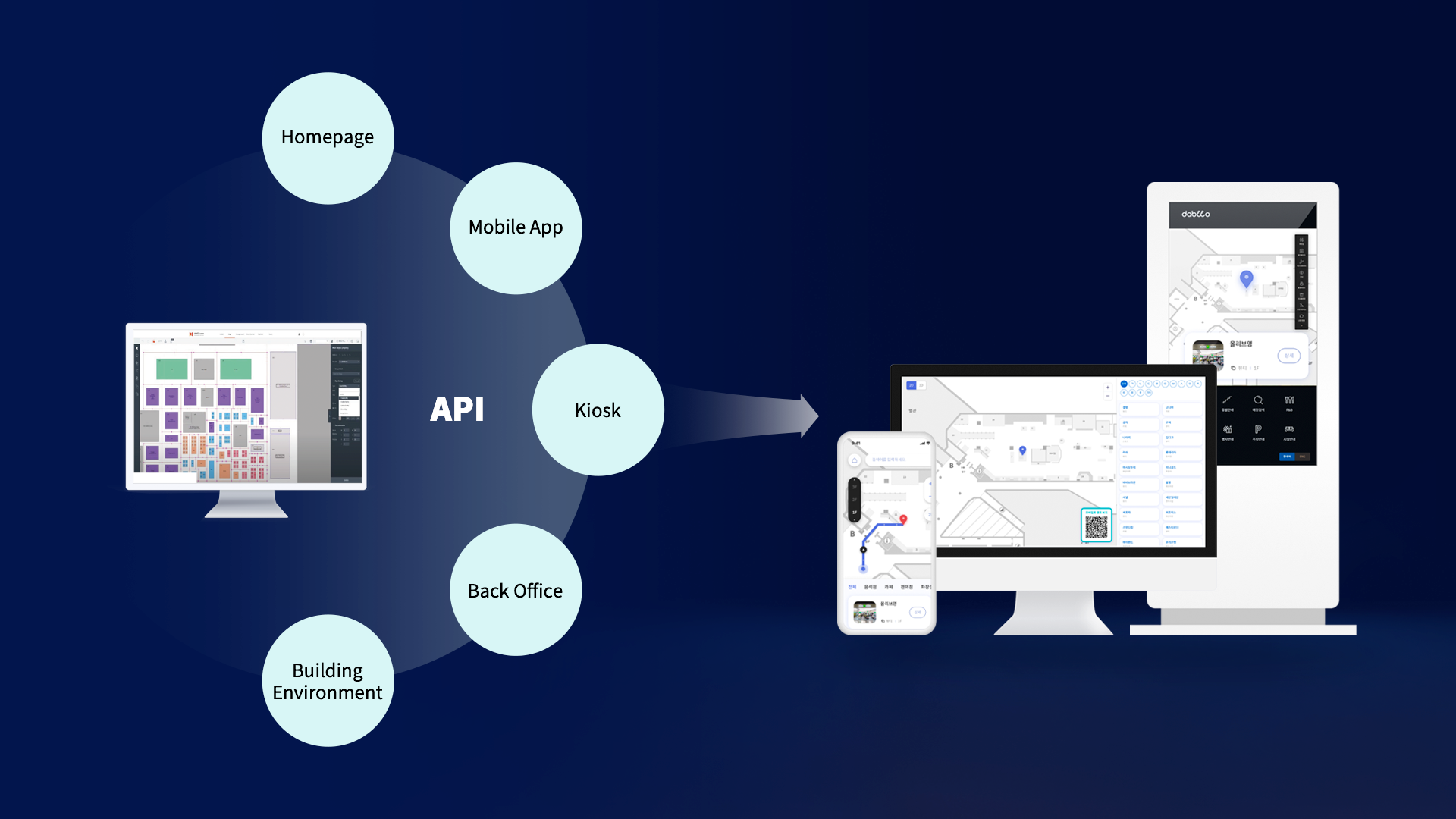 Save time on booth layout and modifications. With Dabeeo STUDIO you can quickly and easily create and modify booth layouts. In particular, modified data can be uniformly managed with a single save using Dabeeo's API to websites, mobile devices, kiosks.
✅ Additionally, there is an advantage in being able to easily modify and apply changes to the service even when modifications are needed before exhibition events.
2. An easy-to-use mobile kiosk for events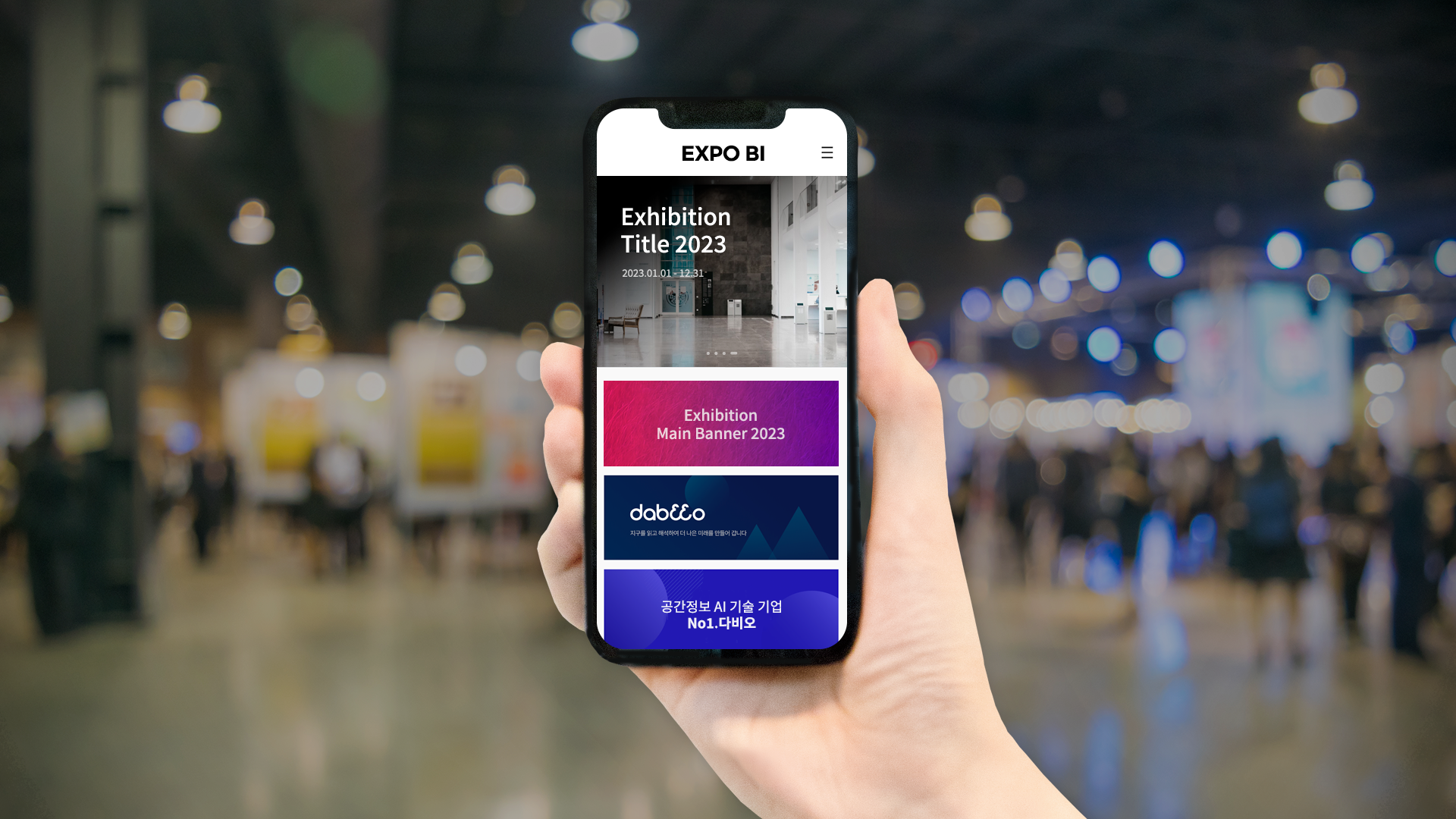 Say goodbye to wasted paper pamphlets ❌ and hello to e-pamphlets⭕. After a single exhibition, countless paper pamphlets are thrown away, as they have no further use. However, with Dabeeo's mobile kiosk, there's no need to worry about wasted paper. Simply scan the QR codes located throughout the exhibition hall, and conveniently view booth and event information on your mobile device without the need for a separate app installation! It's a total solution for event management that is easy for managers to create and operate without any additional development. Plus, it's linked to QR.here, which allows you to check the map of the exhibition hall and use the wayfidning feature.
❓ And you may be wondering, what is QR.here? Let me explain. 🔜
3. QR-based-located wayfinding service QR.here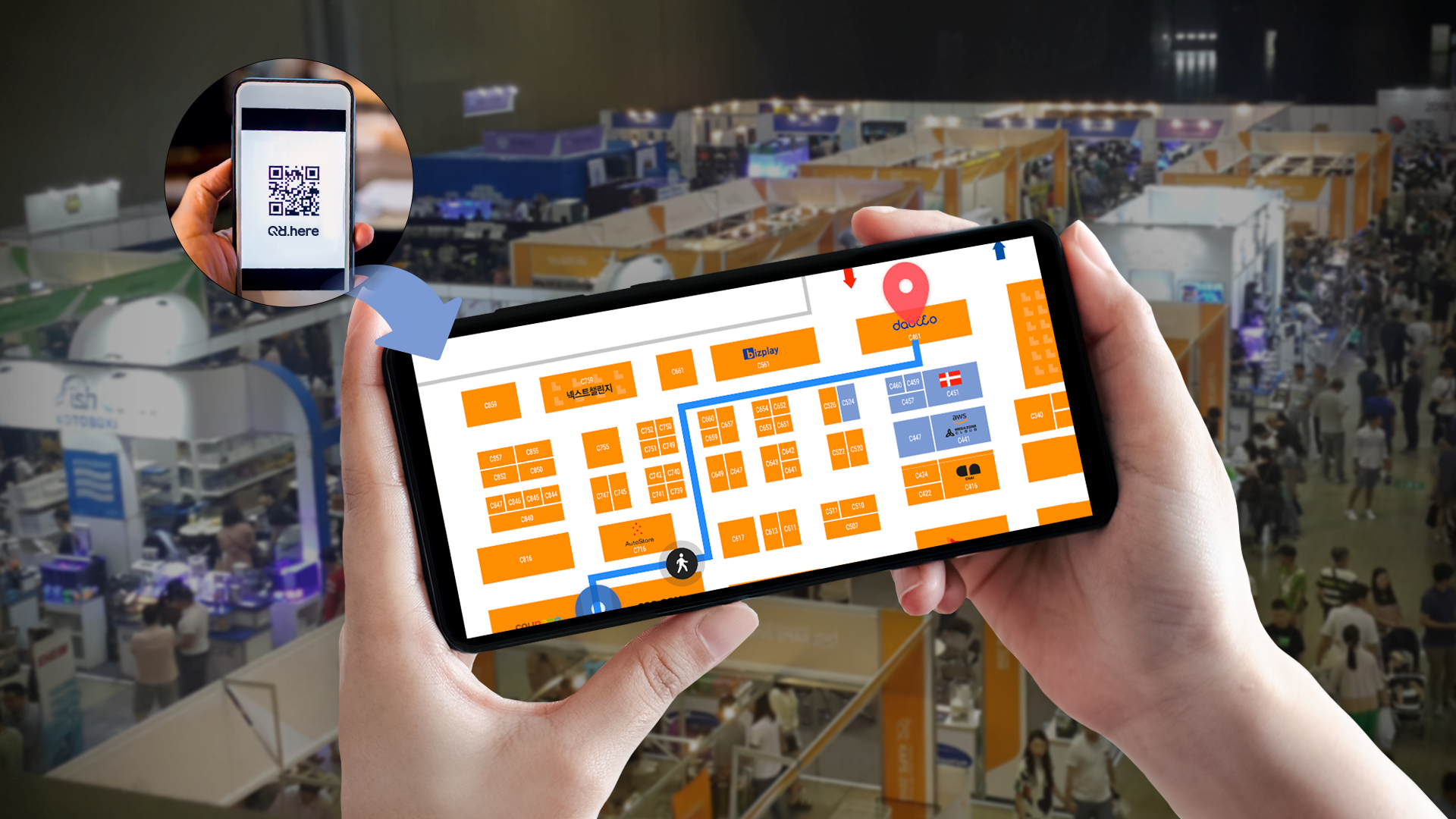 QR.here is a location-based service based on Dabeeo's patented technology. Users can access the service by scanning the QR codes that are located throughout the exhibition hall. The service allows users to search for booths or facilities within the event venue, and provides directions to the destination through a set of designated waypoints. When used in conjunction with Dabeeo's mobile kiosk service, it provides a comprehensive and convenient exhibition experience.
🏸On-site reviews of QR.here service ▶ The interview of IKEA Goyang employeers
4. A web software for KIOSK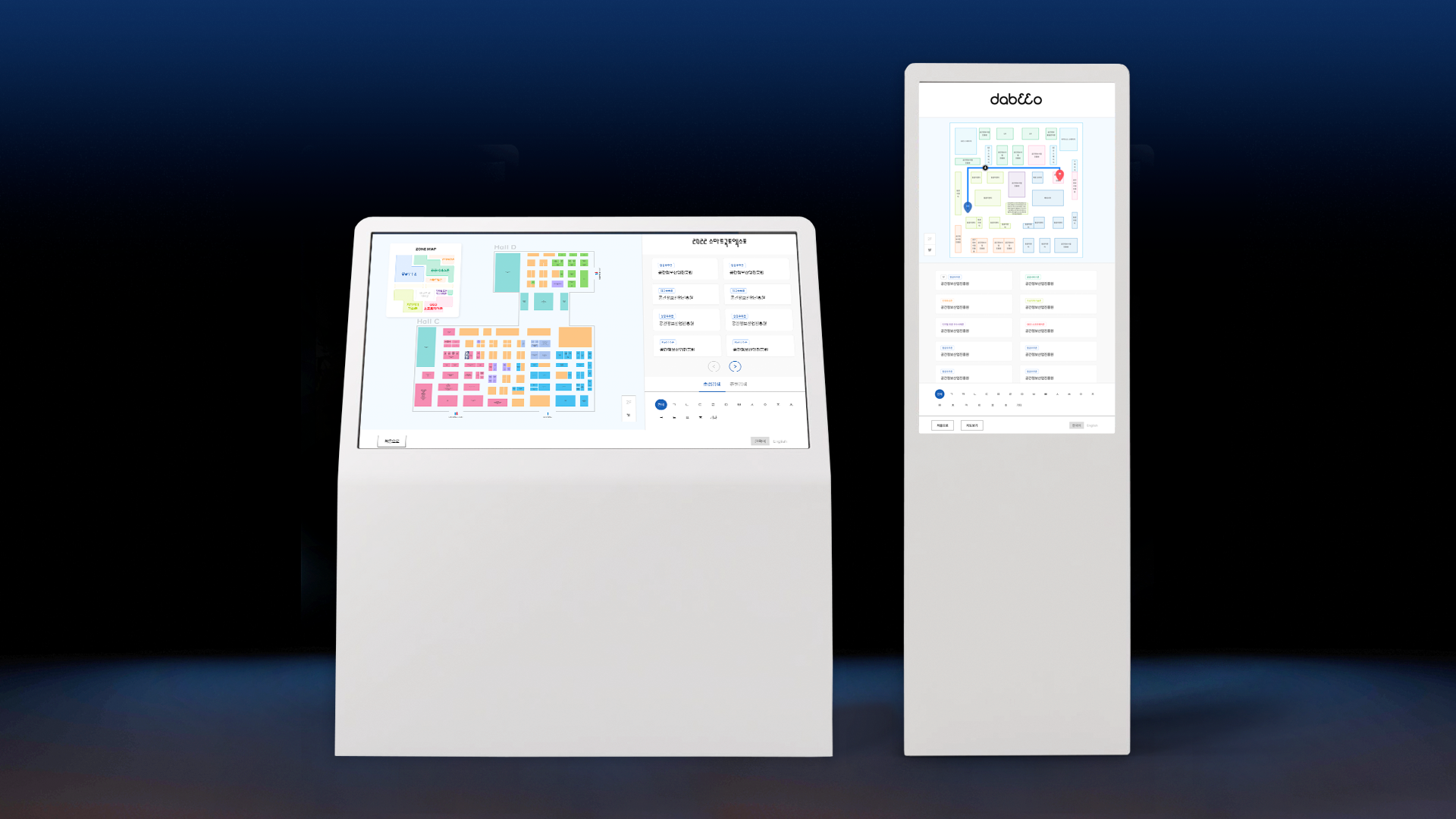 Dabeeo's exclusive kiosk software is a web-based solution that can be easily installed on kiosk hardware. It can be used on kiosks owned by exhibition organizers or already installed in the exhibition hall. With this software, visitors can access event information, exhibition hall maps, booth search, and QR-based directions. *In addition, Dabeeo also offers kiosk rental services for your convenience.
---
So far, I have introduced four representative functions. How was it?
From creating exhibition hall maps using AI technology to smart management that can easily reflect any changes that may occur until the last minute!
It seems that the work efficiency of exhibition managers will be improved.⏫
Exhibition organizers who have used Dabeeo's digital directory service have applied its useful services to many exhibitions, including the ability to easily make changes until the last minute and the convenience of using kiosk placement instead of traditional leaflets for visitors.
In the next related content, we will talk about the highlight🌸 of Dabeeo's digital directory service, which is related to statistical data📊.
We will provide more useful information on user data, such as how many people used this exhibition service and which features were used the most. Stay tuned for more!
---
✔ For any business inquiries, please email
sales@dabeeo.com or 🔗www.dabeeo.com
Dabeeo
Join Dabeeo on the path to becoming a global leader.