Home
Newsroom
Newsroom
The Latest News from Dabeeo
[GeoIntelligence] The study of analysis for palm trees using NDVI 
2023-04-20
조회수 1322
[GeoIntelligence] The study of analysis for palm trees using NDVI
The new field that Dabeeo has challenged with its object detection🏸 AI technology is the analysis of 🌱crop growth environment. Are you curious about what kind of images were used and how the analysis was conducted?
Let's find out about Dabeeo's new challenge right now.
---
Recently, there have been studies using various satellite images to detect objects.
It was an analysis study based on SAR images with low influence from weather conditions or day and night effects.
If anyone wants to read it again, please click the link below. 😊
▶ 다비오 BLOG | SAR 영상을 활용한 해안가의 배 객체 탐지🚢 (in KOREAN)
This time, we would like to introduce a study that was quickly conducted using RGB data and near-infrared (NIR) data from 🛰satellite images .
It was a case of using NDVI values to confirm the growth status of 🌴palm trees in Malaysia, and in agriculture, multispectral images obtained from satellites or drones have been used diversely. This is another field where Dabeeo's AI technology can be utilized to analyze large areas quickly and accurately.
💡A brief explanation💡 What is NDVI?
NDVI (Normalized Difference Vegetation Index) is a representative index used to quantify vegetation, and it has been widely used as a vegetation index in the remote sensing market since the 1970s. It is a formula that uses the ratio of near-infrared (NIR) by the visible red light values obtained through hyperspectral sensors, where the closer the value is to 1, the healthier the plant is considered to be. In this study, Dabeeo calculated the NDVI index using a 4-band image (RGB+NIR).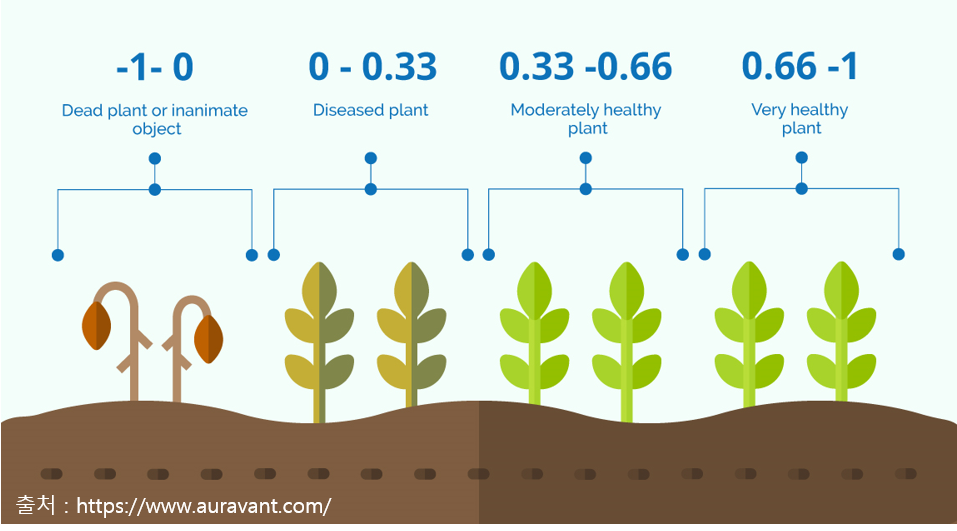 In this study, NDVI data for 🌴palm trees was analyzed using 50cm resolution satellite images from AIRBUS.
The study was conducted in three stages: first, palm tree object detection was performed using a deep learning model. Then, NDVI values were calculated using spectral-band-images to distinguish the states of the detected trees, and finally, the two data sets were visualized.📊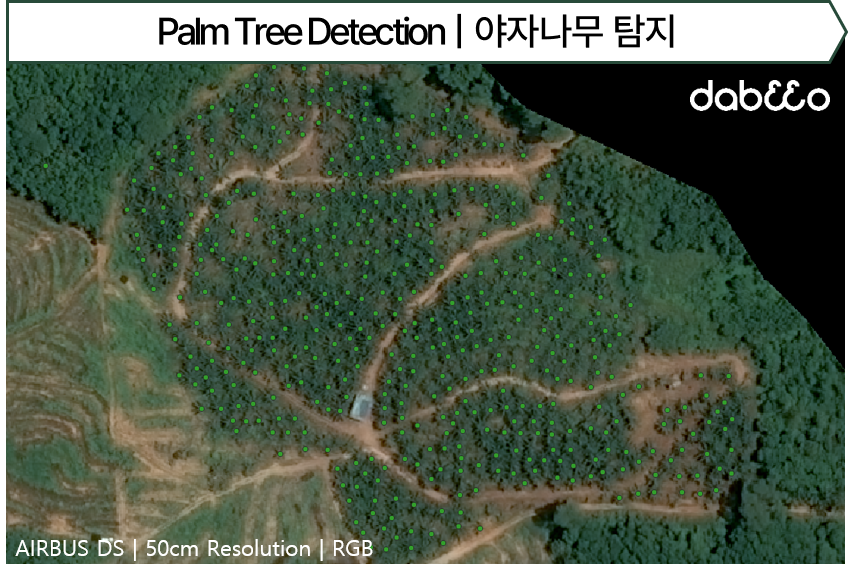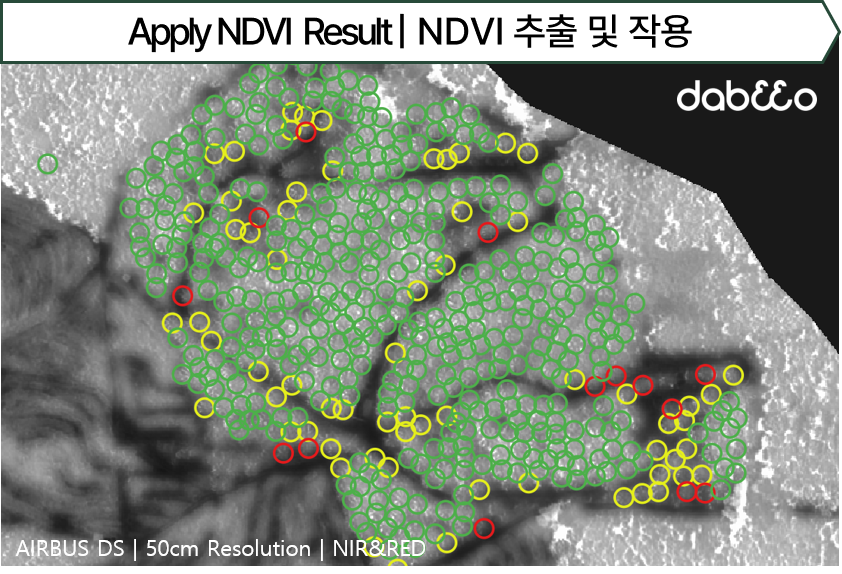 When the NDVI was calculated on the detected palm trees, it was found that about 96.7% of the trees were in a healthy state, about 2.8% needed careful attention, and about 0.5% were unhealthy🩺. If this data is utilized, more attention can be paid to the management of 🌴palm trees.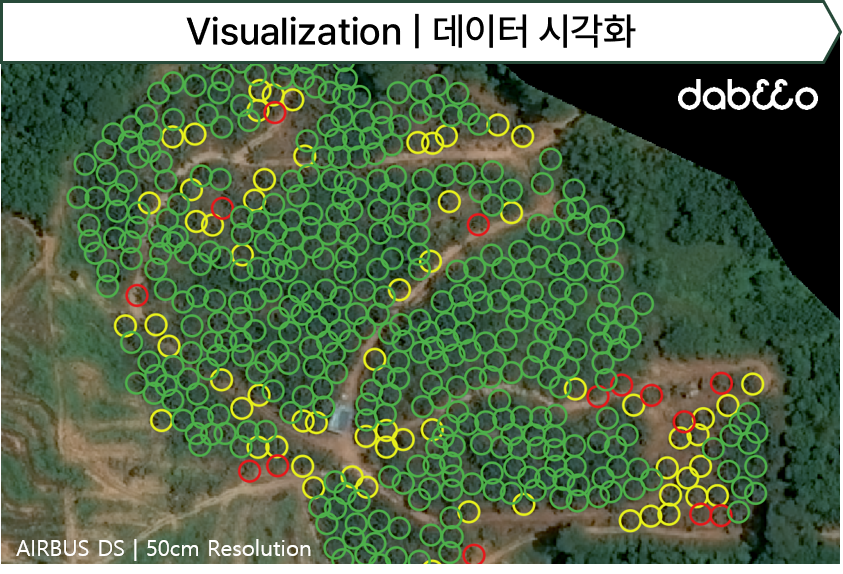 It took three days for Dabeeo to analyze satellite images using its object detection AI technology, but it was a more productive study in terms of productivity📈 as compared to the previous drone analysis, which took two days to produce results.
---
#Spatial #ForestAnalysis #CropAnalysis #VegetationAnalysis #SatelliteImageryUtilization #SatelliteImageryAItechnology #DabeeoSpatialInformationAI
Various news about business, events, and technology are quickly updated through Dabeeo's blog on the homepage.
Thank you for your interest. 😄
For inquiries and business partnerships regarding Dabeeo's spatial information AI technology services, please contact us through the website.
Dabeeo
Join Dabeeo on the path to becoming a global leader.